Warehouse Safety and Stop Signs
Stop Signs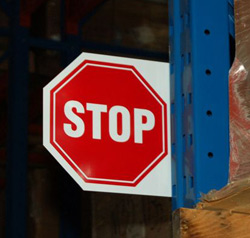 Maximize operating safety with stop signs at the end of aisles, cross aisles and tunnels.
While stop signs should be positioned clear of truck masts SlotLabel's signs are made of tough, flexible material to absorb an occasional hit.
Stop signs are available in right hand, left hand and two sided and have a reinforced strip for bolting to the racks.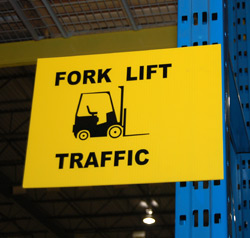 Safety Signs
SlotLabel makes a wide range of custom safety signs for pedestrian walkways, fork-lift traffic warnings, trailer chock reminders, fire exits etc.
Request SamplesBack to Home Page